God's Ministry Of Healing through the Everlasting Gospel
Beloved, welcome to God's Ministry Of Healing Resources. This is a Christian based health ministry combining the spiritual principles of the Everlasting Gospel of Revelation 14:6-12 and the mental and physical healing attributes as defined through effective natural remedies, Christian education, and positive lifestyle health information. Obtain God's ministry of healing through your lives today. Make a NEW START, and prosper and be in good health, even as your soul prospers. (3 John 2).
Obtain God's ministry of healing today
Our Lord Jesus Christ
"Our Lord Jesus Christ came to this world as the unwearied servant of man's necessity. He 'took our infirmities, and bare our sicknesses', that He might minister to every need of humanity. (Matthew 8:17.) The burden of disease and wretchedness and sin He came to remove. It was His mission to bring to men complete restoration; He came to give them health and peace and perfection of character." Ministry Of Healing, Page 17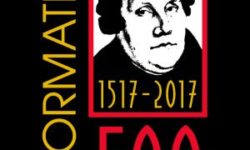 Is Luther's protest over ? Is the 500 year anniversary of the history of the Bible-based Reformation movement over ?  God raised Martin Luther, a former Roman Catholic priest and monk, who questioned the beliefs of the Roman Catholic faith, and began to defend the pure Bible truth: "Martin Luther came…
Christian Resources
Use the top menu options to access Christian Resources including Christian bible studies, FREE health counselling sheets on common diseases, plant-based vegan vegetarian recipes, the Eight Laws Of Health, heavenly music, spiritual and health based books, christian poetry and much more !