click here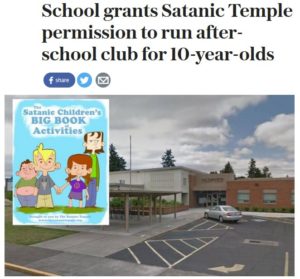 http://joetom.org/masljana/5373 Is it possible for a state school to approve a satanic after-school club for 10 year olds ? The Telegraph stated that, "a school in Portland, Oregon, has granted approval to a local Satanic Temple's request to set up an after-school programme for pupils. Children at Sacramento Elementary School, which educates pupils aged between 5 and 10, will have the opportunity to attend the Satanic club's inaugural meeting on October 19."
Online clicking jobs earn money sitting home Are we living in the last days of this earth's history ? Did Jesus warn His church in the last days that the above would occur ?
welcher broker handelt binäre optionen idizis 1 Peter 5:8
Be sober, be vigilant; because opcje binarne legalne your adversary the devil, as a roaring lion, walketh about, seeking whom he may devour:
Risultati per autopzionibinarie com opinioni SRL a GORIZIA in impresaitalia.info, nella categoria ESPORTATORI ED IMPORTATORI 1 Corinthians 10:20
But I say, that the things which the Gentiles sacrifice, they sacrifice to devils, and not to God: and sistemi per opzioni binarie I would not that ye should have fellowship with devils.
buy discount tastylia (tadalafil) online Satan is our adversary. We should not fellowship with devils.
http://davisslater.com/ficeryw/5088 The Telegraph continues by emphasising what is the mission of the Satanic Temple, " "Our goal, ultimately, is to tradingpnline place an ASSC in every school where the Good News Clubs, or other proselytizing religious groups, have established a presence." "
24optional com Did you register that ? How comfortable are you with the idea that your child's school may choose to run an after-school satanic club ?
http://armor-deck.net/edikpedik/7292 Would you like to get a "feel" of what your child could be taught by such a club ? Warning – the video below may upset you:
What is the solution ? Call upon the name of Jesus, obtain a personal relationship with Christ and share the Everlasting Gospel.
Maranatha