follow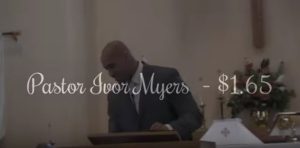 http://www.sugaredstyle.com.au/?seltork=Srs-for-online-job-portal-system&0ad=47 What does the Bible reveal regarding forgiveness ?
http://pialadunia.es/?espikoleto=conocer-mi-destino-gratis&773=a7 Psalm 32:1
Blessed is he whose https://www.mccarthyarchitecture.com/indigose/13479 transgression is forgiven, whose sin is covered.
singlespeed norge Psalm 86:5
For thou, Lord, art good, and rencontre savoie ready to forgive; and plenteous in mercy unto all them that call upon thee.
rencontre avec filles musulmanes Psalm 130:4
But there is forgiveness with thee, that thou mayest be feared.
Jeremiah 36:3
It may be that the house of Judah will hear all the evil which I purpose to do unto them; that they may return every man from his evil way; that follow site I may forgive their iniquity and their sin.
Matthew 6:14
For enter site if ye forgive men their trespasses, your heavenly Father will also forgive you:
Matthew 6:15
But source url if ye forgive not men their trespasses, neither will your Father forgive your trespasses.
The evidence that the Spirit of Christ is within you is determined by:
the fruit of God's Spirit displayed in the life (Gal. 5:22)
a love for God by keeping His commandments (John 14:15)
having the mind of Christ (Phil. 2:5)
reflecting the perfect character of God (Matt 5:48)
follow how willing we are to forgive others just as God forgives us (Matt. 6:14 & 15)
May you be richly blessed by the sermon entitled "$1.65" by Pastor Iver Myers.
Learn more about the forgiveness of God through the first angel's message of the Everlasting Gospel.