vegan recipes – plant based ideas
vegan plant based recipes
Are you looking for vegan recipe ideas? See delicious, creative plant based examples below.
Vegan Vegetarian Recipes – Milks, Creams, Spreads, Savouries and Desserts
The following is a small sample of vegan plant-based vegetarian recipes for you to try, and of course, feel free to share recipes that you have created !
Feel free to also review a selection of recommended vegan books.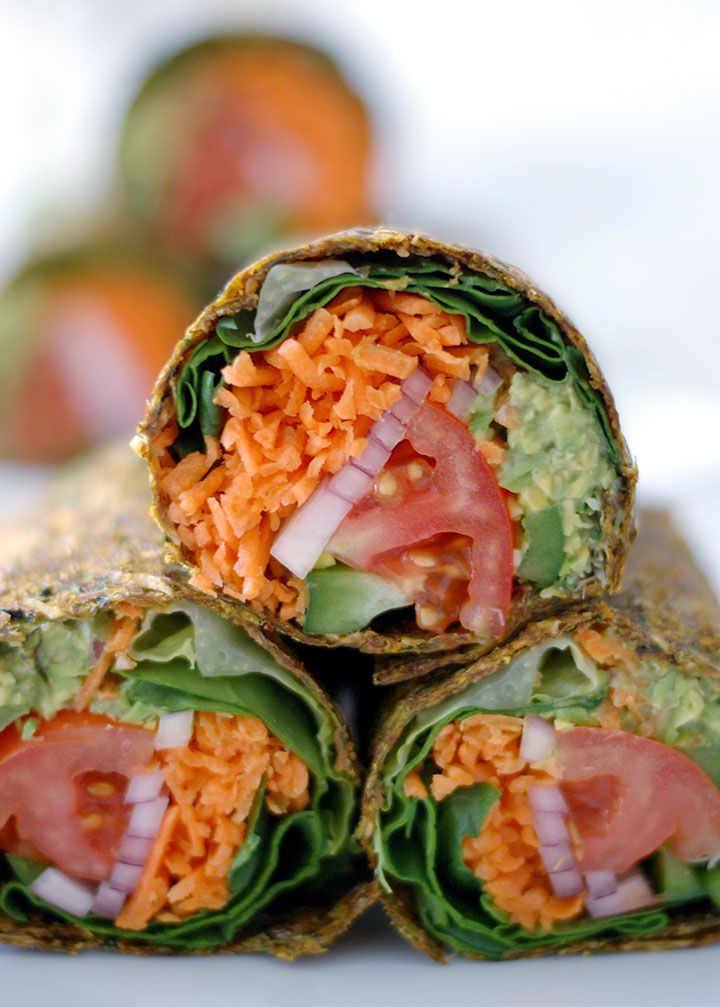 Recipes
1. Basic Whole Wheat Bread
1 cup warm water
1 tablespoon natural sweetener
1 teaspoon salt
1 tablespoon oil
3 cups whole wheat flour
Dissolve sweetener in the water then stir in yeast. Let stand 5-8 minutes as the yeast begins to bubble. Stir in the oil and salt. Add one and a half cups of flour. Beat vigorously for one minute. Add remaining flour gradually. Use only the amount of flour necessary to handle dough without it sticking to your hands. Lightly flour table and knead dough for 5 minutes. Add more flour if necessary. Place dough in a large bowl, cover with a clean towel. Let dough rise until double for 30-45 minutes. Punch down, knead briefly. Squeeze out all air bubbles. Shape into loaf. Place in a medium size oiled loaf pan. Cover with a towel. Let rise until nearly double in size for 30-45 minutes. Bake at 350 degrees for 30-40 minutes, until golden brown and bread slips from the pan. Cool on a rack.
2. Sweet Sauces/Spreads
½ cup cashews
½ cup water
1 Tab raw sugar/maple syrup or any other sweetner
1 tsp vanilla
Blend all ingredients together till smooth. Pour over fruit salad or strawberries.
3. Banana and cashew smoothie
2 Bananas
½ cup cashew cream
Add water if necessary. Drink or put on fruit
4. Apricot/coconut spread
½ cup dried apricots
¼ cup powdered coconut
enough water to blend
touch of vanilla
Blend all ingredients together. Spread on toast or bread.
5. Date Butter
1 cup dates – soaked for 10 mins
1 orange
1 tsp vanilla
1 tsp lemon
orange or lemon rind
Blend all together and put on toast or bread
6. Lentil Spread
1 cup raw sesame seeds, soaked(overnight) or half a cup of tahini
11/2 cups of sprouted lentils
1 medium avocado
1 whole red pepper with seeds
¼ onion
1 clove garlic
Salt to taste (try and leave the salt out – it tastes great!!!). Blend in a little water to make a spread.
7. Sun Seed Tomato Dressing
1 1/2 cups fresh tomato
1 date
½ cup of sunflower seeds
1 clove garlic or ½ taesp garlic powder
3 Tabs lemon juice
½ onion
½ teasp basil or oregano
salt to taste
Blend together all ingredients – can have this smooth or coarse – Great on pizza, Pasta, vegetables and salad. Can have it RAW or COOKED!
8. Tasty Sesame Topping
1 cup of sesame seeds, toasted
¼ cup yeast flakes
1 tsp veg bullion
1 tsp garlic powder
White or brown sesame seeds may be used. Toast seeds in a dry skillet over medium heat, stirring for about 5 mins. Blend smooth all ingredients. Sprinkle over salad, vegetables, rice and beans, etc…
9. Hummus
1 cup of cooked or raw chick peas
1 garlic clove
1 Tab tahini
a little water
2 Tabs lemon juice
salt to taste (if beans are salt free)
Blend all together until smooth. Serve in pita bread with salad.
10. Cashew or Avocado Mayonnaise
½ cup cashews
¼ onion raw
1/3 cup warm water
½ teasp paprica or cummin
pinch garlic powder
2 tabs lemon juice
Blend together water and cashews first then add remaining ingredients and blend. To make guacamoli or AVOCADO DIP add 1 avocado and, adjust seasoning to taste.
11. Salad
Carrot and Fennel Salad
6 carrots finely chopped
4 Tabs lemon juice
6 sprigs of mint
2 Tabs sesame or flax seed oil
4 spring onions
1 fennel bulb
Combine first 4 ingredients together, mix last 2 ingredients and pour over salad.
12. Tomato and Red Onion Salad
3 tomatoes thinly sliced
2 Tabs virgin olive oil
1 red onion, finely sliced
1 tsp lemon juice
¼ cup fresh basil finely chopped
1 clove garlic and pinch salt
Mix together first 3 ingredients in a bowl. Combine the rest and pour over salad.
13. Tofu Cheese
3/4 cup water
1/2 cup cashews
3/4 cup Tofu
2 tablespoon yeast flakes
1 1/2 tablespoons lemon juice
1/3 cup pimento
1 teaspoon salt
1 teaspoon onion powder
1/4 teaspoon garlic powder
Blend smooth all ingredients. Chilling will make ingredients thicker.
14. Carob Balls
1/4 cup carob powder
1/4 cup soya milk powder
1/2 cup honey
1 cup peanut butter or other nut butter (cashew/ almond)
coconut (optional)
Thoroughly mix carob and milk powder into honey. Stir nut butter into this. Form into balls by rolling portions between palms. Roll in coconut. Chill to make more firm.
15. Vegetable Pot Pie
1 1/2 cups cubed firm tofu
1/2 cup chopped onion
1 cup diced carrots
1 cup diced potatoes
2 1/2 cups gravy of choice
1 cup green peas
whole wheat pie crust
Cook vegetables until tender in small amount of water. Stir in tofu and gravy. If desiring a bottom crust, use a double recipe for the crust and lightly oil a 1 1/2 quart casserole. Cover bottom and sides with portion of crust. Fill with vegetable mixture and top with remaining crust. Poke a few holes in the crust then bake at 350 degrees for 50 minutes.
16. Fruit Cheesecake Recipe
Base: Granola/ Ginger biscuits/ Grape Nuts
Filling: 230g Firm Tofu/
200g Cashew/ Almonds Nuts/
500 mls Soya Milk
Honey at Taste
Vanilla Essence (optional)
Almond Essence if using Almonds Nuts (optional)
1 T Agar Flakes (1 1/2 if using Soya milk)
Topping: 300mls Orange Juice/ Pineapple/Strawberry Jelly (vegan)
1T Agar Flakes
Orange segments/ Pineapple pieces/Cleaned sliced strawberries
Honey (optional)
Base: Blend the granola/Ginger biscuits/Grape nuts For a little until lumpy
Press into the base of 7.5″ Flan tin and freeze.
Filling: Liquidise all filling ingredients together. Stir over gentle heat until starting to boil, keep stirring until it starts to thicken a little.
Pour over base. Chill.
Topping: Whisk the juice and agar flakes together over gentle heat until nearly boiling. Organise the fruit pieces over the filling. When starts thickening Remove from heat and spoon over filling on top of the fruit pieces.
17. Millet salad
3 cups of uncooked millet (cook for 1 ½ hrs) with 1 teaspoon salt
1 cup raw onions
1 cup red or green pepper
½ cup black olives (optional)
2 Tablespoon (T) olive oil
2 cloves garlic
1 cup fresh coriander or parsley
1 T lemon juice
Cook millet for 1 ½ – 2hrs and add remaining ingredients.
18. Pinto bean stew
1 lb pinto beans (dry)
2T olive oil
1 big onion
2 cloves of garlic (chopped/squeezed)
1 tin coconut milk(or ¼ creamed coconut)
2T of LOL garam masala
½ tsp salt
1 tsp thyme
1 T bullion
Soak beans overnight. Cook high temperature to destroy poison then cook for further 2hrs on low flame. Saute onions and garlic in olive oil. Add everything until cooked and serve with cooked millet and salad of your choice.
19. Millet Pie
Cook 1 lb of millet for 1 ½ – 2 hrs
Sauce
4 Tablespoons (Tb) of peanut or any other butter
2 cloves garlic
1 cup of cooked millet
½ cup parsley for green sauce
1 Tb cornflour
(or ½ pimento for red sauce)
2 cups of water
1 Tb bullion
½ onion
Blend together and pour over cooked millet in shallow casserole dish(square). Cook for 30 min. at Reg. 8 until it browns.
20. Shepherd's Pie
1 lb Red lentils
1 cup chopped onions
2 cloves of garlic
1 Tb cumin
2 Tb bullion
2 Tb Tomato Puree
Pinch of salt
1 Tb Yeast flakes
Boil lentils until cooked and add all other ingredients and cook until smooth.
3 lbs Potatoes, cooked (unpeeled)
1 cup soya milk
2 Tb olive oil
Pinch of salt
Mash it thoroughly and put it on top of the lentil mixture; Have with green vegetables (carrots and salad) of your own choice. (We will serve cooked broccoli, raw broccoli and cauliflower salad with guacomoli).
21. Corn Bread
2 cups cornflour (maize flour – yellow)
½ cups oats
2 cups soya flour (or soaked soya beans)
½ cup coconut dessicated
1 teaspoon (tsp) honey
1 cup of water
Mix together all dry ingredients; add water ingredients; mix well – moist to the hand; cook at Reg 3 – 4 (around 150 degrees) – for 2 hours. (Low oven for a longer period.)
22. Vegetable – Nut loaf Mix
MIX: 2 T olive oil; ¼ cups soya milk; 2 T flour; 1 ¼ salt
Stir over heat till mixture boils;
Combine with:
2 cups chopped nuts
1 cup chopped fine green peppers
¼ cup chopped onions
½ cup finely chopped celery
2 T cashew or peanut butter
1 cup seasoned breadcrumbs
2 cups of cooked cracked wheat or brown rice
Stir and mix all ingredients together; Place in greased loaf pan; Bake at 350 degrees for 50 – 60 minutes; Turn out on serving plate; Serve with favourite gravy (cashew parsley gravy). Cooked sweet corn and green garden peas with potato salad (with cashew or soya mayonnaise).
23. Sweet: Peanut Butter cookies
Cream together: ½ cup peanut butter; ¾ cup honey; ¼ cup water; ¼ tsp salt; 1 tsp vanilla;
ADD to mixture:
1 cup whole wheat pastry with soya custard
24. Cashew Cream
1 cup cashews
½ cup water
1 Tbs honey
Vanilla
Blend all together
25. Banana Coconut Cookies
2 cups mashed banana pulp
1 cup chopped walnuts
2 cups finely ground coconut
2 Tbs honey
1 Tbs yeast flakes
Mix and form into patties and roll in sesame seeds. Press a walnut into each cookie.
26. Tomato Ketchup
2 cups tomato sauce
1/4 cup chopped onion
clove of garlic
1 Tbs yeast flakes
1 Tbs honey
1 teaspoon of oregano, basil or marjoram
pinch of salt
Add 1 Tbs or two of virgin olive oil if required. Add all ingredients to blender and mix together.
27. Cashew Nut Loaf
Cashew Nuts (chopped)
Parsnips
Whole-wheat Bread Crumbs
Dried Yeast or Yeast Flakes
Sweet Corn
Vegetable Stock
Onions
Green/Red Peppers
Garlic
Olive Oil
Herbs
Peel and set parsnips to boil until soft enough for a fork to pass through them. Place onions, peppers and garlic into a saucepan with a little oil for a few minutes, until blanched. Prepare the vegetable stock, and add to it the dried yeast or yeast flakes.
Mash the parsnips with a little oil or margarine. Add the onions, peppers, and garlic and the dry ingredients (nuts, breadcrumbs, herbs). Now slowly add the stock while mixing the ingredients to a smooth but firm consistency. Place your mixture into a greased baking tin, ensuring that you cover the tin with baking foil to prevent burning or drying out. Optional: A layer of cooked sweet-corn can be placed midway in the loaf for added taste and presentation, alternatively mushrooms or spinach can be used.
Now bake in the upper part of the oven, mark 6/180° for approx. 30-40 minutes.
28. Soya Butter
¼ cup soy bean flour
½ cup water
Salt
½ cup olive oil or flax oil
Add oil until consistency of thick butter. A pinch of tumeric or safflower added for colour. Add other herbs as required and yeast flakes if required.
29. Garlic Butter
2 Tbs Soy milk
Salt
3 Garlics
1 cup Soy butter
Put remainder of ingredients in a blender.
30. Cashew Cheese/Butter
Make as per pimento sauce
Add 4 Tbs of corn flour & whiz in blender. Heat in a pan until thick. Put in butter dish to harden.
31. Avocado Dip
2 avocados
½ cup cashews/ 1 cup of water
2 tablespoons lemon juice
½ medium onion
salt
(garlic optional)
Blend cashews well then add the rest.
32. Cashew Pimento Cheese Sauce
1 cup cashews
½ cup water
1 oz. of red pepper
2 teaspoons of lemon juice
2 tablespoons chopped onions
1 clove of raw garlic
2 teaspoons yeast flakes
Blend all until smooth.
33. Cashew Mayonnaise
1 ¼ cups boiling water
1 cup raw cashews
¼ cup lemon juice
1 tablespoon honey
1 teaspoon salt
34. Rye, Corn & Oat Bread
1 cup corn flour
2 cups oats (oat flour)
1 cup rye flour
2-3 cups of warm water
1 sachet
1 teaspoon of salt
1 tablespoon of honey/ malt/ raw cane sugar
1 tablespoon of olive oil (generous)
1 sachet yeast
Mix well all dry ingredients together in a big bowl. In a jug, mix the liquids (honey & water & olive oil). Kneed well all ingredients together until they form into a nice tight elastic ball. Cover with cling film and a cloth and put the bowl in a nice warm place – e.g. place on unlit grill with oven on for consistent warm temperature. When the bread rises to double the size, knead dough again and shape into loaves. Cut a piece of dough and stretch it into a cylinder shape ensuring that you squeeze the air out. Put into warm greased tins and bake with between preheat numbers 6 to 8 for ½ an hour, then turn the oven temperature down to number 3 until baked. (Normally baking is complete when the bread sounds hollow when tapped underneath).
Variations: Onion Bread, Wheat/ Rye/ Rice Bread, Wheat & Soya Bread:
1 cup wholewheat flour
1 cup white unbleached flour
1 teaspoon salt
1 teaspoon olive oil
1 ½ cups of water
1 finely chopped onion
choose your herbs
1 sachet yeast
1 cup rye flour
1 cup rice flour
olive oil
1 cup unbleached white flour
1 cup wholewheat flour
1 tablespoon malt/ honey/ raw cane sugar
Linseeds
Sesame seeds
Poppy seeds
2 –3 cups water
1 sachet yeast
2 cups wholewheat
½ cup soya
1 tablespoon raw cane sugar
Pumpkin seeds
Sunflowers seeds
1 teaspoon salt
1 ½ cups olive water
1 tablespoon olive oil
1 sachet yeast
35. Unlevened Bread
2 Cups of wholemeal flour
½ teaspoon salt
3/8 of cup olive oil
½ cup water
Mix all ingredients together until making a nice soft dough. Stretch the dough on a oiled oven dish with a rolling pin to a thickness no higher than ½ inch. Score the dough into squares before baking and impress each square with a fork. Bake in a heated oven 4 or 5 for about 15 to 20 minutes. Has got to be soft but slightly crunchy.
36. Unleavened Corn Bread
2 cups corn flour
1 cup Soya flour
½ cup shredded coconut
1 Tbs malt
1 – 1 ½ cups warm water
¼ cup olive oil
Mix dry ingredients together. Mix malt & warm water together. Add to dry mixture. Kneed slightly. Roll out in pan and cook on low heat for 1 hour – Reg. 3 or 4.
37. Fresh Cranberry Relish
12oz or 340g of fresh or frozen cranberries
1 medium orange
¾ to 1 cup (150g to 200g) of brown dark sugar
Slice unpeeled orange into eights; remove seeds. Place half cranberries and half of the oranges slices in food processor container. Process until mixture is evenly chopped. Transfer to a bowl. Repeat with remainder cranberries and orange slices. Stir in sugar to desired sweetness. Store in refrigerator or freezer. Makes about 2 ½ cups.
38. Whole Berry Cranberry Sauce
1 cup or 200g of brown dark sugar
1 cup or 255ml of water
12oz or 340g of fresh or frozen cranberries
Orange peel and juice if desired but reduce water
In sauce pan mix sugar and water; stir to dissolve sugar. Bring to boil; add cranberries, return to boil; reduce heat; boil gently for 10 minutes stirring occasionally. Remove from heat. Cool at room temperature and refrigerate. Makes 2 ½ cups.
39. Jellied Cranberry sauce
Prepare as above. Before cooling place a wire mesh strainer over a mixing bowl. Pour contents of saucepan into strainer. Mash cranberries with the back of a spoon, frequently scraping the outside of the strainer cover and cool at room temperature refrigerate until serving time. Makes 1 cup.
40. Apple and red or black currants or cranberry crumble
12oz or 340g ready prepared chopped apples (eating or cooking)
12oz or 340g red or blackcurrants or cranberries
1cup of brown dark sugar; add another ½ cup if using cooking apples or cranberries
Steam the apples and berries together with the sugar until just soft. Pour into an ovenproof dish. Raisins and currants may be added; check the sugar you may desire to use less.
41. Crumble
Blend 4 slices of wholemeal bread and add:
½ teaspoon of ground coriander
½ teaspoon of ground cardoman
1 teaspoon of tarragon
1 teaspoon of rosemary
½ cup of brown dark sugar
Blend together until the texture of bread crumbs.
In another bowl prepare:
1 ½ cup of wholemeal flour
½ cupof sunflour oil or olive oil
Mix together and then rub with the palms of your hands all the lumps until smooth. Mix the bread crumbs and the flour together well. Gently spread on top of the fruit. Bake in a 4 to 5 oven until golden brown.
42. Best Ever Asparagus Soup
1 bunch of fresh asparagus (use tips and tender pieces only)
3 large or 6 medium parsnips
3 large ribs of celery, chopped
1 leek, stalk only, finely chopped
8 small or 4 large cloves of garlic, minced
6 Tablespoons roasted cashews (from a can or tin is fine)
2 Large bay leaves
Real Salt or any quality nonprocessed salt (to taste). Pure water.
1. Simmer asparagus and bay leaves in water until asparagus is just tender.
2. Remove asparagus and save cooking liquid with bay leaves.
3. Place parsnips, celery, leek, and Real Salt into your soup pot.
4. Bring to a boil, reduce heat, and simmer until just tender (about 10 minutes if finely chopped) and remove from heat.
5. Remove and discard bay leaves.
6. Place 1/3 of liquid and 1/3 of cooked vegetables (no asparagus) into a blender.
7. Add cashews and minced garlic into blender. NOTE: most blenders will not puree whole garlic. It is important that the garlic not be added earlier and only heated through.
8. Puree and return to soup pot.
9. Add asparagus tips and pieces, heat through, and serve.
(From the Christian kitchen of Jim McDonald)
43. Apple Oats Casserole
2 cups rolled oats
1 cup raisins
1 or more cups unsweetened coconut
2 small apples, grated
2 or more cups soy or nut milk
1/2 cup slivered almonds

*Measurements may vary depending on size of casserole dish. In an 8″ x 8″ baking dish, sprinkle 1/3 of the oats on the bottom of dish. Next, layer 1/2 of the raisins, 1/2 of the coconut, another 1/3 of the oats, and all of the apples. Pour on 1/2 of the milk. Continue by adding the rest of the raisins, oats and coconut. Top with the almonds. Pour on the rest of the milk. Bake at 350° for 30 minutes. Top with blended apricots.
44. Tofu cottage cheese
1 cup Tofu
4 Tabs chives
1 clove garlic
1 small finely chopped onion
1 teasp reduced salt bullion
1/2 – 1 cup tofu mayonnaise
Mash tofu, add mayonnaise and all other ingredients.
45. Mayonnaise
1 block tofu
1 c garlic
1 tab lemon
1/2 teasp bullion
1 tea sp. tomato pure
2 tabs Flax oil
enough soya milk to blend
Place all ingredients in a blender.
Have with Baked jacket potato – Thats the real cheese and jacket potatoe!!! and its dead easy to make. Have with sauted brocolli, cauli and sweet corn.
46. Apple Breakfast Bars
1 1/2 cups quick rolled oats
1/4 cup whole wheat flour
2/3 cup dates, chopped
1/2 cup walnuts, chopped
1/2 teaspoon sea salt
1/4 cup soya milk
1 1/2 cups raw apples, shredded
Combine all ingredients. Let stand 10 minutes. Press mixture into 8″ x 8″ baking dish. Bake at 375° until lightly browned, about 25 minutes. Loosen with spatula, and cut into bars while warm. Serve hot for breakfast.
47. Salad
Crispy Spring Salad
2 cups shredded carrots,celery,parsnip
1 cup sun-dried tomatoes, soaked one hour or more and pureed in a blender
1/4 cup extra virgin olive oil or flaxseed oil(or half/half)
1/3-1/2 red onion, finely minced
1/2 onion finely minced
2 cloves shredded garlic
1tsp. cumin powder
1 tsp. bullion
1 Tbsp. braggs
Using your hands, mix all ingredients together well in a large bowl.
48. Pine Nut Soya Cream
1 1/4 cups pine nuts, soaked 1 hour or more
1/2 cup coconut powder
1/2 tsp. braggs
1/4 tsp. bullion
1 1/2 Tbsp. lemon juice (about 1/2 lemon)
Blend all ingredients together in a blender until smooth and creamy. Will keep for up to 2 week in the refrigerator.
49. Guacamoli
1 large or 2 small ripe avocados
1 tsp onion powder
½ tsp. celtic sea salt
2 tsp. lemon juice
Use a fork to mash the avocado and seasonings together. To maintain the green color, leave an avocado pit in the guacamole.
50. Cheese Not Cheese (get it!)
Pimento (red pepper)
cheese
4 Tabs of Agar Agar
1 cup water, soak for 5 mins until clear, blend with the following mixture:
1 blanched red pepper, 3/4 cup of cashews, 2 tabs sesame seeds, 3 Tabs flaked yeast, 11/4 teasp salt(sea salt or reduced salt bullion).
Then add slowly 1/4 cup of olive oil, then last but not least 1/2 cup lemon juice. Place in a dish and let it set. For today place it over brown soaked cooked rice(you dont have to let it set – so make double to put on sandwiches – its mouth watering and replaces all that saturated stuff. See notes at the end on cheese. Using a nice cabbage about, put it in olive oil and water and saute it out, add some onions raw garlic and dill, you've now got a meal that fits the bill!
51. Banana Delight
1/2 cup cashews
8 dates, chopped
1/2 cup water
2 large bananas
1 teaspoon vanilla
1/2 cup raisins
1 1/2 – 2 cups cooked brown rice, millet or oats
Blend first 5 ingredients until smooth. Pour over raisins and grain of your choice, stir to mix. Heat in 350° oven until heated through.
52. Dressing
2 cups soaked sunflower seeds, almonds or sesame seeds (1¼ cup before soaking)
1 tsp. cumin
2 cloves garlic
1 cup of corriander leaves
1 cup pure water
2 tsp. bullion
6 Tbsp. lemon juice (about 1 lemon)
1 raw garlic
¼ cup flaxseed-, hempseed- or olive-oil.
Blend well and serve over a fresh green salad.(just lettuice, green onions, alfa, rocket salad) This dressing may thicken as it sits in your refrigerator, so you may need to add more water later. Will last up to 2 weeks.Use romaine lettuce leaves or cabbage leaves as your tostada shell, and fill with:
Guacamole, Salsa, and Pine Nut "Sour Cream."
½ cup flaxseed oil, hempseed oil, or extra virgin olive oil
3 ½ tsp. onion powder
1/4 teasp cayenne Pepper
2 ½ tsp. cumin powder
1 tsp.bullion
1 Tbsp. Braggs
53. Granola
12 cups rolled oats
2 cups wheat germ or bran
1 cup cashew pieces
1 cup slivered almonds
1 cup date pieces
1 cup dried pineapple
2 cups soya flour
2 cups shredded coconut
1 cup water
1 cup honey
1/2 cup olive oil
Mix all dry ingredients together well. Mix water, honey, and oil in blender. Add to dry ingredients. Mix well. Bake at 250° for 1 1/2 hours in shallow pans, stirring every 1/2 hour.
54. Smoothies
All day – here goes for fast days! Multivitamin-In-A-Cup Smoothie. Makes 3 servings. This smoothie will supply most of the vitamins and amino acids you'll need for a day.
1 cup soymilk
1 1/2 cups green grapes
1 apple, cored and diced
3 bananas
2 tablespoons wheat germ
1 tablespoon lecithin granules
2 tablespoons nutritional yeast
2 tabs flax oil
Blend all ingredients together. Drink and enjoy! Make these for fun.
55. Better than sweets
1 cup of raw almonds
1 cup of raw walnuts
1/2 cup dates chopped
1/2 cup raisins
shredded dried coconut
Sesame seeds (white hulled)Soak nuts overnight or at least 10 hours. Drain and rinse and place nuts in food processor. Process until fine. Then add other ingredients, and process until mixture is thick and binds together easily. Make balls by rolling about 1 tablespoon of mixture for each one. Then roll the balls in the dried coconut or sesame seeds.Place in oven on low for 2 hours or eat them like they are. (They bind better when cooked)
Tofu is processed soya bean curd. Contains easily digested protein; B vitamins and minerals including calcium, phosphorus, iron, sodium, potassium, inexpensive and low in calories. Tofu calcium content can equal that of milk without all the side effects(see article on milk).
Benefits lungs and large intestine, moistens dry conditions in the stomach, relieves inflammation of the stomach, neutralizes toxins -used in cases of alcholism, chronic amoebic dysentry, healing reactions, dietary changes, etc; It is a concentrated protein and should be eaten in moderation – no more than twice weekly.
56. Cheese – another cheese recipe
MELTY CHEESE
11/2 C hot water 2 TBL corn flour
3/4 C cashews 1/4 C pimentos
3'/3 TBL sesame seeds
1/3 C Brewer's yeast flakes (opt.)
I tsp salt I TBL lemon juice
2 tsp onion powder 1/8 tsp garlic powder
BLEND all but lemon juice. BRING to boil while stirring constantly; BOIL for 2-3 minutes. REMOVE from heat and ADD lemon juice.
Cheese
Very few things are sacrosanct in this day, and cheese must now be classed among those things that have lost their halo. Cheese has been used for at least 4,000 years, and has been widely acclaimed as a healthful food. Some have claimed unusual hardiness and advanced old age for cheese users. Only recently has it been learned that cheese is not the wonder food that many had thought. There may be real dangers in its use. All dairy products have become more suspect recently, from the association of the saturated fat of milk with the elevation of the blood cholesterol, to the transmission of many animal diseases to man through dairy products. Most of the diseases transmitted from animals are of a minor nature, resembling colds, flu, streptococcal sore throat, and other infections, but some diseases are life-threatening. A battle is still going on with brucellosis, a disease contracted from milk which threatens the quality of life for many years, giving a chronic low grade fever and below par performance to the afflicted person. Between 1883 and 1947, there were 59 epidemics caused by cheese, with 117 deaths in the U. S. alone.Now, cheese is under special attack, not because of infectious diseases which it shares with all dairy products, but because of its basic chemistry. Cheese is made by the action of waste products from molds and bacteria on milk. Most foods contaminated with molds and bacteria produce such an unpleasant flavor that few people care to eat them. Generally, an unpleasant flavor in food heralds danger, and apparently this principle holds true for cheese, since most children naturally reject their first taste of cheese and must be taught to accept it.Changes which occur in cheese during the fermenting and "ripening" process include the production of a toxic alkaloid called roquefortine (as in Roquefort dressing), a neurotoxin which can cause mice to have convulsive seizures. All blue cheeses probably contain roquefortine. The alkaloid is produced by the mold Penicillium roqueforti. The alkaloids are all toxic and include such widely differing poisons as coniine, one of the major volatile alkaloids found in the poison hemlock plant from which Socrates met his Waterloo; to caffeine, the major alkaloid in coffee, tea, colas, and chocolate. Another class of toxic substances includes the toxic amines. Any fermented food or beverage may contain toxic amines. They can produce changes in the nervous system which bring on headaches, palpitations, high blood pressure, migraines, and other known disorders which occur at a cellular level.Several toxic and nontoxic amines are produced during the fermentation of milk, tyramine being among them, the amine causing migraine headaches. The only cheeses containing tyramine in insignificant amounts are creamed cheese, ricotta cheese, and cottage cheese. Some other foods containing tyramine are chocolate, herring, yeast, broad beans, chicken livers, ripened sausages (bologna, summer sausages, salami, pepperoni, etc.), meat extracts, and alcoholic beverages. If a human follows his natural taste he will avoid anything that has the faintest taint of spoilage about it.Milk, produced by glands that are actually modified sweat glands, is naturally high in salt. Cheese shares in this high salt content. A high salt intake increases one's likelihood of having high blood pressure.The rennet for the curdling process in cheesemaking is commonly obtained from the stomachs of calves. A combination of rennin and pepsin is sometimes used, or plant enzymes derived from fungus. Pepsin is obtained principally from fresh hog stomachs.
Many processed cheeses have preservatives, emulsifying agents, and other chemicals added to them, that can have a harmful effect on the body. The putrefactive process through which milk goes to produce cheese reduces the vitamin content. Cheese is almost completely devoid of water soluble vitamins. Losses of both vitamins and minerals occur with the loss of whey.Undesirable chemicals are produced by cheesemaking that involve all three major constituents of cheese: fats, carbohydrates, and proteins. The fat in cheese is hydrolyzed to irritating fatty acids, butyric, caproic, caprylic and longer carbon-chain fatty acids. The carbohydrate of milk, mainly lactose is converted to lactic acid by putrefaction. The protein is fermented to peptides, amines, indoles, skatole, and ammonia, several of these being implicated in the production of cancer. The possibility of production of nitrosamine, one of the most powerful cancer producing agents known, is particularly disturbing. Both the nervous system and the gastrointestinal tract are irritated by certain of these substances, causing the individual to be irritable and cranky.Of course, cheese also presents the usual drawbacks of milk such as allergies, lactose intolerance, food sensitivities, and high calorie content. Cheese contains a goodly quantity of the amino acid tryptophane, which causes after-meal drowsiness and inability to concentrate.Certain imported cheeses have been discovered as culprits in outbreaks of food-borne gastroenteritis in the United States. As many as 120 disease -producing germs have been isolated per gram of cheese; that would be 600 germs in a teaspoon of cheese! We can say from the foregoing, that some foods generally thought to be wholesome are actually injurious to the health.Other foods that develop a specific flavor through the activity of bacteria include sauerkraut, vinegar, pickles, butter, buttermilk, and cultured milk. The holes in Swiss cheese come from the action of gas forming bacilli, similar to those which form gas in the bowel.For those who would like a cheese substitute, two very nice ones have been added below. There are many other good and safe alternative cheese recipes. Cheeses you can slice, cheeses you can dip, cheeses you can use as a spread, cheeses you can pour as a sauce.
Animal Disease Is On the Increase
Over 100 million chickens die per year of chicken leukemia. About 235 million chickens die each year from all causes – many of which are transmittible to humans.Yearbook of Agriculture, pp. 466-474.
Approximately 2 1/2 million beef livers are rejected annually by federal meat inspectors because they have cancer, abscesses or parasitic worms. The rest of the carcass is, however, allowed to be sold for human food. Yearbook of Agriculture, p. 11.
Approximately 40 million hogs and piglets die of disease on our farms each year and never (we hope) reach the meat market. About 3 1/4 million that do reach the slaughter house are rejected in part or total by meat inspectors. Life and Health, Oct. 1969, p. 31.
Over 71 thousand cattle were sold for human food in 1967 after malignant eye tumors were discovered. (Only the eye itself was condemned). Life and Health, Oct. 1969, p. 31.
Thousands of chickens contaminated or stained with feces are shipped every day instead of being condemned, 81 federal testified. The Atlanta Constitution, May 26, 1991.
In January 1993, contaminated hamburgers were the cause of the biggest outbreak ever of the deadly bacteria, E. Coli 0157:H7. The outbreak killed four children and hospitalized 500 people. The Spokesman Review, January 23, 1993.
In 1993 the USDA temporarily closed 30 beef slaughterhouses after inspections revealed contaminated carcasses at dozens of plants. The Tallahassee Democrat, May 28, 1993, p. 31.
Two cattle diseases, Bovine Immunodeficiency Virus (cow AIDS) and Bovine Leukemia Virus have been discovered in the U.S. – BIV and BLV are widespread and suspected of being transmitted to humans through the ingestion pathway. Beyond Beef, Jeremy Rifkin, p. 143.
We wish above all things that you prosper and be in good health even as your soul prospers.
Whatsoever you eat or whatsoever you do, do all to the glory of God. (1 Cor 10:31).